Continuous glucose monitoring for type 1 diabetes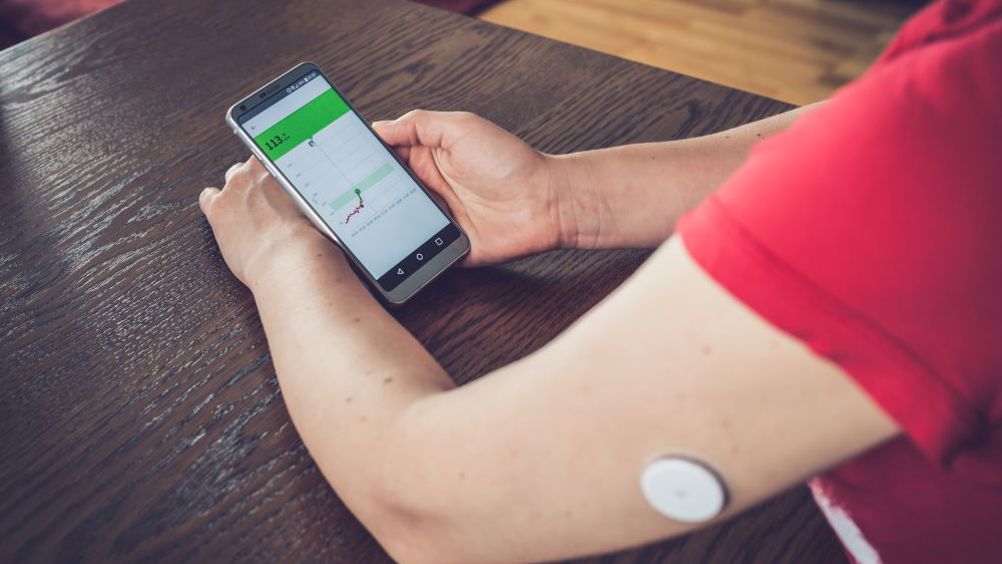 Abstract
Continuous glucose monitoring (CGM) is now a standard of care technology, which enables people living with type 1 diabetes to quickly monitor and manage their glucose levels without frequent, painful, finger-prick testing. This article will provide an overview of CGM technologies, including the most common types of devices, the data generated and information regarding access to these devices via NHS funding, alongside guidance for CGM use in clinical practice. Diabetes technologies are developing at pace, and so practice nurses will increasingly encounter people using CGM.
Continuous glucose monitoring is now available to all those living with type 1 diabetes. Charlotte Gordon provides an overview of the technology for nurses working in general practice
Diabetes mellitus is a condition that results in elevated blood glucose levels (hyperglycaemia). Clinical signs and symptoms include polydipsia, polyuria, weight loss, fatigue, blurred vision and recurrent infections (Holt et al, 2015). Continued elevation of blood glucose contributes to progressive long-term micro- and macrovascular complications across multiple organ systems, potentially leading to renal, nerve and ocular damage, representing a significant contribution to morbidity and mortality (Bilous et al, 2021).
Type 1 diabetes mellitus (T1DM) represents approximately 8–10% of all cases of diabetes (Holt et al, 2015). The pathogenesis of T1DM is complex, principally arising from an autoimmune destruction of insulin-secreting beta cells within the pancreas (DiMeglio et al, 2018).
Optimal glycaemic management, defined as glucose concentrations which mimic those of people without diabetes (normoglycaemia), has long been noted as leading to a reduction in diabetes-related complications (Diabetes Control and Complications Trial Research Group et al, 1993). Frequent monitoring of blood glucose via finger prick testing has historically been established as key in achieving effective glycaemic ranges (Kato et al, 2013).
Register now to continue reading
Thank you for visiting Practice Nursing and reading some of our peer-reviewed resources for general practice nurses. To read more, please register today. You'll enjoy the following great benefits:
What's included
Limited access to clinical or professional articles

New content and clinical newsletter updates each month