Chandrasekaran D, Sobocan M, Blyuss O Implementation of Multigene Germline and Parallel Somatic Genetic Testing in Epithelial Ovarian Cancer: SIGNPOST Study.
Cancers (Basel).
2021; 13:(17)
https://doi.org/10.3390/cancers13174344
Zhang S, Royer R, Li S Frequencies of BRCA1 and BRCA2 mutations among 1,342 unselected patients with invasive ovarian cancer.
Gynecol Oncol.
2011; 121:353-357
How practice nurses could raise awareness of ovarian cancer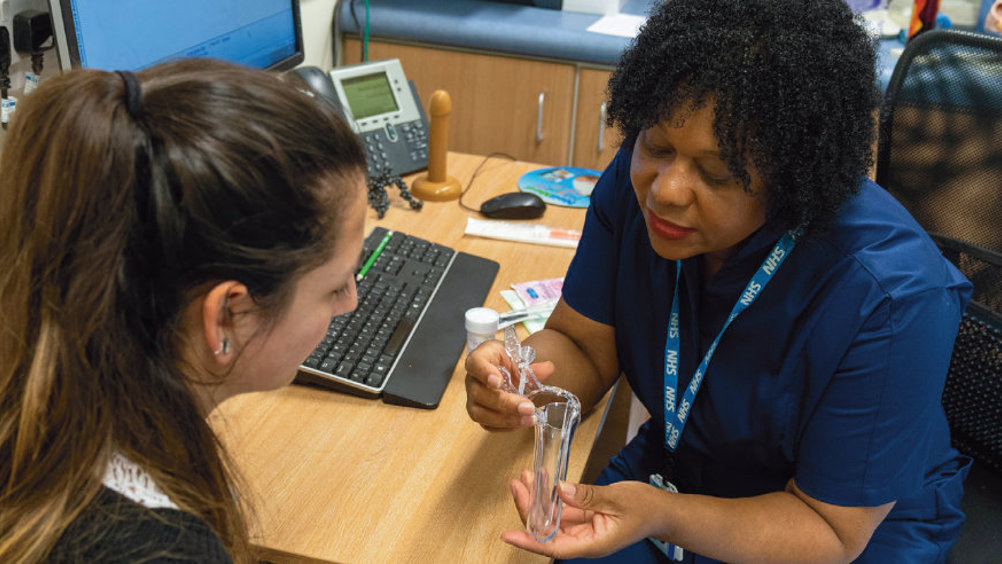 Abstract
Valerie Lang advises on how practice nurses can opportunistically raise awareness of the symptoms of ovarian cancer
Just one in five women can name bloating as a main symptom of ovarian cancer (Table 1). Practice nurses are well placed to educate women about the symptoms of ovarian cancer and, with greater awareness, there's potential for people to seek help sooner, and therefore increase the possibility of a diagnosis being made at an earlier stage (National Cancer Registration and Analysis Service, 2019).
The lack of awareness, combined with no sustained national awareness campaigns and no screening programme, means early diagnosis of this cancer is challenging as people may not know the symptoms to look out for or feel empowered to seek help if they arise.
This disease is killing 11 women a day (Cancer Research UK, 2022). That's a woman every 2 hours. Everyone in primary care can play a role in driving awareness, which could lead to an early diagnosis of ovarian cancer.
Register now to continue reading
Thank you for visiting Practice Nursing and reading some of our peer-reviewed resources for general practice nurses. To read more, please register today. You'll enjoy the following great benefits:
What's included
Limited access to clinical or professional articles

New content and clinical newsletter updates each month